About Us About Us About Us
1RG invites individuals, teams and organizations who value community care, creativity and innovation to work and play in a space that promotes collaboration and curiosity.
Making Space for Everyone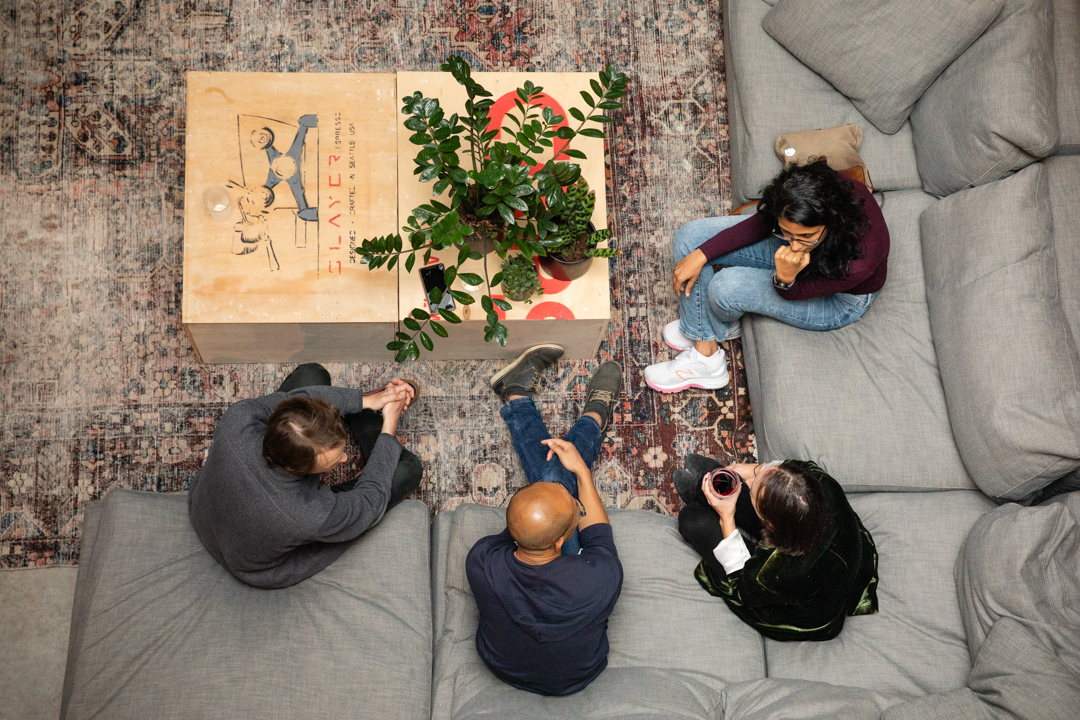 Our space includes members from non-profits, community organizers, freelance creatives and remote tech teams. Everyone is welcome at 1RG and we believe that the diversity of our members is what generates lasting change.
1RG was started by Max Veytsman and Serena Peruzzo in May 2022.
Serena and Max share a passion for using their technical skills to help organizations that serve their communities.
Together they founded 1RG to create a space where technologists, artists, and people working in the solidarity economy can mingle and explore human-centric approaches to technology. A space for the curious creative and caring.